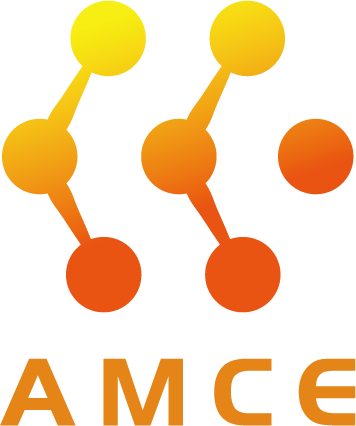 2023 International Conference on Advanced Materials and Chemical Engineering(AMCE2023) will bring together leading researchers, engineers and scientists in the domain of interest from around the world.
Topics of interest for submission include, but are not limited to:
(a)New Materials

新材料

►Nano Materials and Technology,

►Magnetic Materials

►New Building Materials

►Superconducting Materials

►New Semiconductor Materials

►A New Generation of Amorphous Materials

►Nano Powder Materials

►Graphene

►Superconducting Materials and Raw Materials

►Biological Materials and Products

►Smart Materials Wait

纳米材料与技术

磁性材料

新型建筑材料

超导材料

新型半导体材料

新一代非晶材料

纳米粉体材料

石墨烯

超导材料及原料

生物材料及制品

智能材料等

(b)Material Physical Chemistry

材料物理化学

►Dielectric Superlattice and its Microstructure Materials and Devices

►Dielectric, Ferroelectric thin Films and Integrated Devices

►Artificial Band Gap Materials

►All-oxide Heterostructures and Devices

►Nanomaterials and Nanoelectronics

►New Functions Inorganic non-metallic Materials, Microstructure Material Design

►High-performance Computing in Material Design

►Nonlinear Photonics

►Controlled Synthesis and Assembly of Low-dimensional Nanomaterials

►Bio-nanomaterials and Biomedical Materials

►Nanophotonics Materials, etc.

介电超晶格及其微结构材料与器件


介电

铁电薄膜与集成器件

人工带隙材料

全氧化物异质结构与器件

纳米材料与纳米电子学

新型功能无机非金属材料

微结构材料的设计

材料设计中的高性能计算

非线性光子学

低维纳米材料的控制合成和组装

生物纳米材料和生物医学材料

纳米光子学材料等

►Colloid and Interface Chemistry

►Electrochemistry and Biosensors

►Data Physical Chemistry

►Nanotechnology, etc.

胶体与界面化学

电化学与生物传感器

资料物理化学

纳米技术等
Manuscripts reviewed by experts from the conference organizing committee will be accepted and published on conference proceedings. The published papers will then be submitted for EI, SCOPOUS, abstracting/indexing. Authors are assured of quick and accurate indexing.
Submission Methods
1.The submitted papers must not be under consideration elsewhere.
2.Please send the full paper(word+pdf) to SUBMISSION SYSTEM
3.Please submit the full paper, if presentation and publication are both needed.
4.Please submit the abstract only, if you just want to make presentations.
5.Templates Downlow:Templates
6.Should you have any questions, or you need any materials in English, please contact us at icamce2023@163.com
Note:
1) Both Abstract and Full Paper are welcomed. The author can make an oral presentation after the Abstract is accepted and the payment is finished.
2) All submitted articles should report original, previously unpublished research results, experimental or theoretical. Articles submitted to the conference should meet these criteria and must not be under consideration for publication elsewhere. We firmly believe that ethical conduct is the most essential virtual of any academic. Hence any act of plagiarism is a totally unacceptable academic misconduct and cannot be tolerated.